Unexplained curiosity
The Nuu-Bee
The weight gain was strong today but I noticed something strange in the data:

A… morning and early afternoon weight increase
B… late afternoon weight dip
C… evening weight increase
This dip is even more discernible on the Android phone app which has a more compressed scale on the horizontal (time) axis: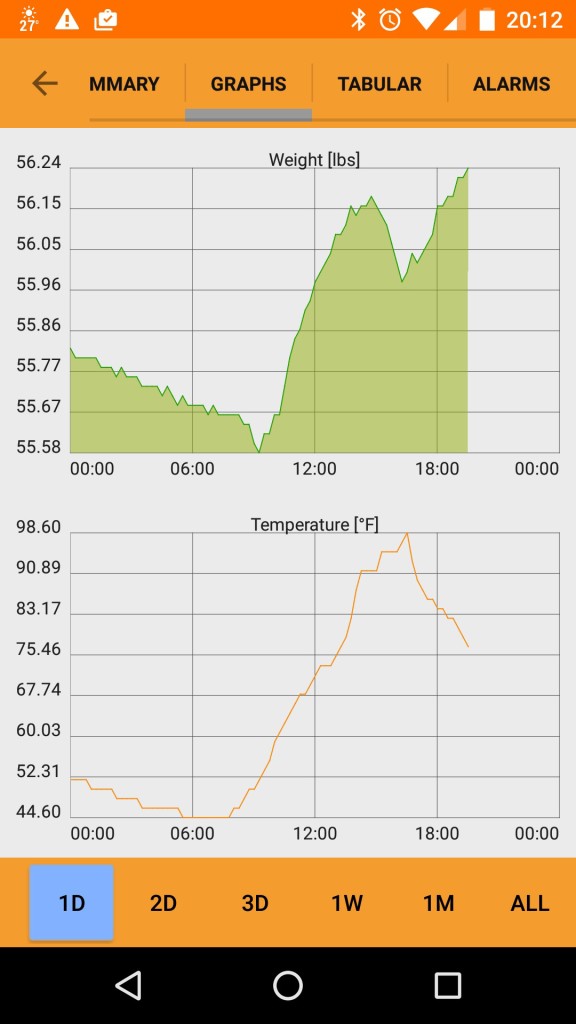 As of yet, I can't explain this phenomenon. Are the bees leaving for one last forage for the evening? Are they leaving temporarily because it is the warmest time of the day?